Earth Ring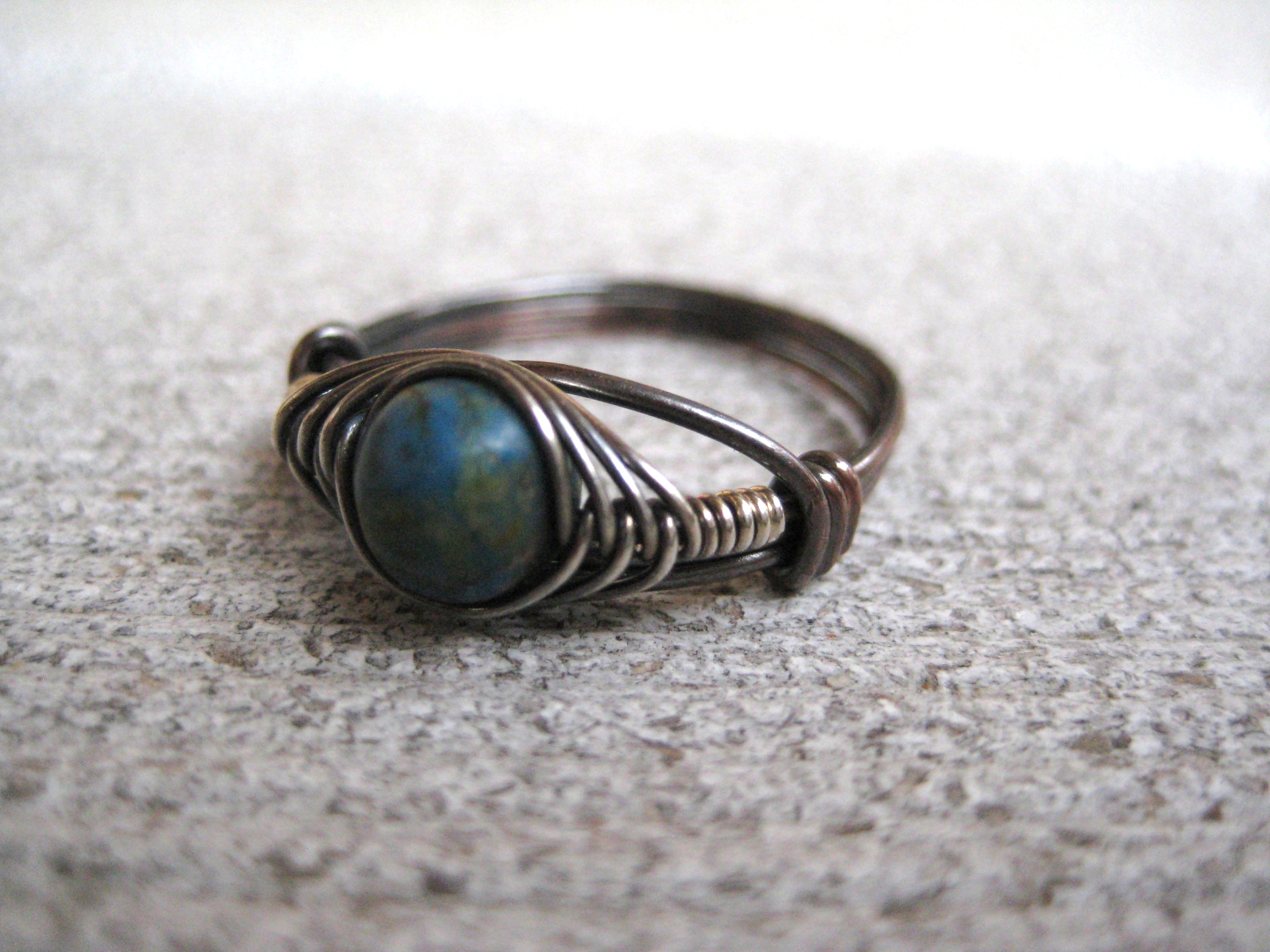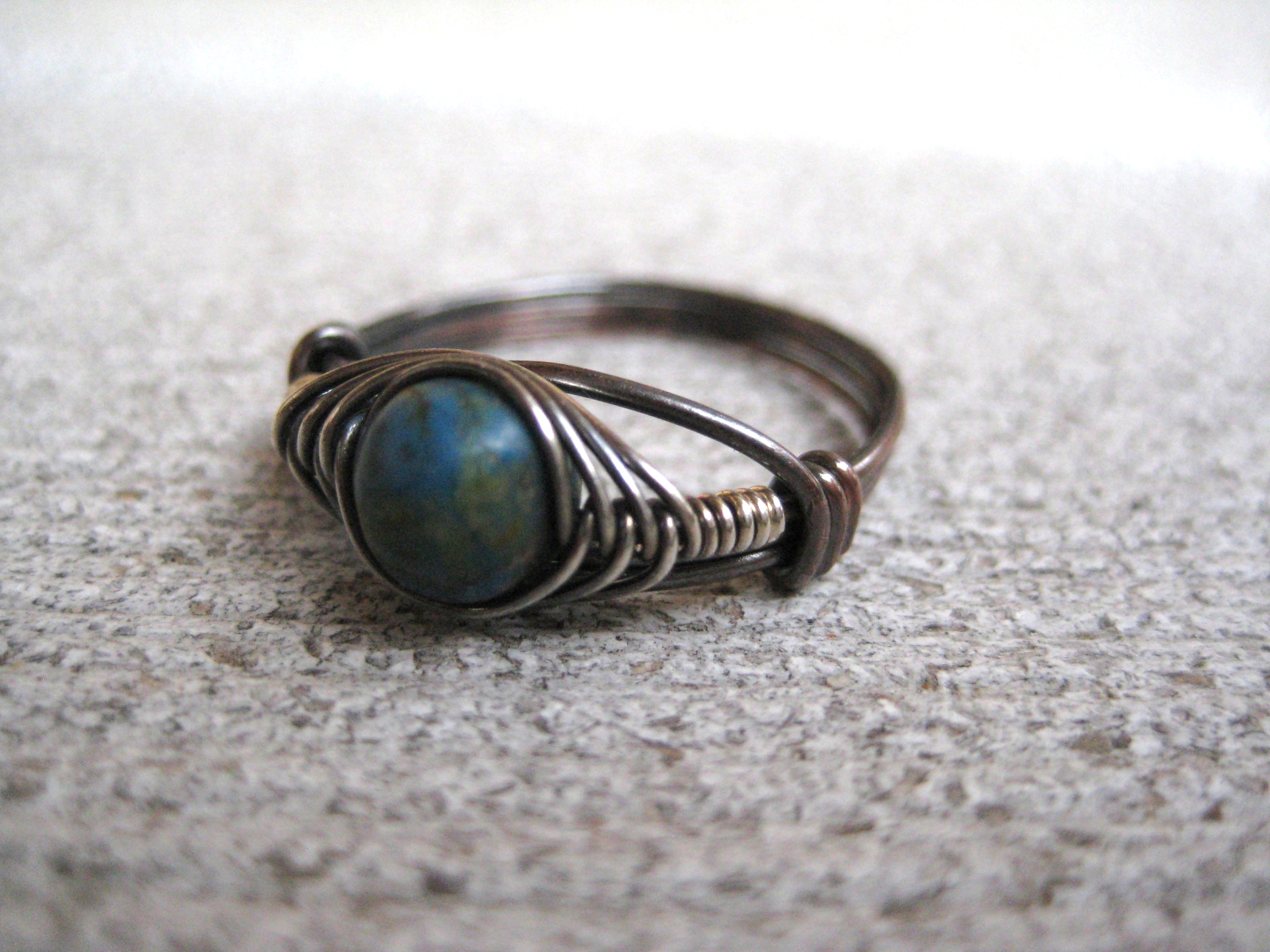 Earth Ring
This item is made and is ready to ship!
This ring combines all my favorite things about jewelry into one — both Copper and Sterling Silver and a gemstone, Chrysocolla, that has both blues and greens.
The 1/4" Chrysocolla round looks almost like a little planet Earth, and the unique Sterling Silver herringbone weave around it is a reminder of the layers of protective auras that surrounds us. The band is Copper.
This ring is a size 5.
Gemstone Attributes:
Chrysocolla is the master of peace and tranquility. It alleviates guilt and increases joy and inner strength, as well as aiding in releasing old resentments and anger associated with abuse. Chrysocolla was prized in ancient Egypt as a "wise stone," and even Cleopatra was rumored to carry it with her to make violent people more sensitive and tolerant.
Metal Attributes:
Silver enhances patience and perseverance to those who wear it. Silver has long been associated with lunar cycles and feminine powers of the moon. It's the preferred metal to use with gemstones because it magnifies their attributes as well.
As jewelry, Copper is esteemed for its conductive properties which are believed to help reduce inflammation and increase circulation where worn. Copper is also believed to help alleviate lethargy and promote a boost in energy.
Resources:
The Crystal Bible by Judy Hall
The Encyclopedia of Crystals by Judy Hall
The Book of Stones by Robert Simmons & Naisha Ashian
The information presented to you on peridotdaisy.com is not intended to replace professional medical advice. Gemstones and metals are outstanding additions to your health care regimen and daily life, and can energetically provide balance, protection and encouragement, all which promote healing and happiness at a deep level. We encourage you to include many modes of care for your health--including traditional medicine, alternative medicine and energy medicine--and advise you to always seek professional guidance.