Green Aventurine Dowsing Pendulum in Sterling Silver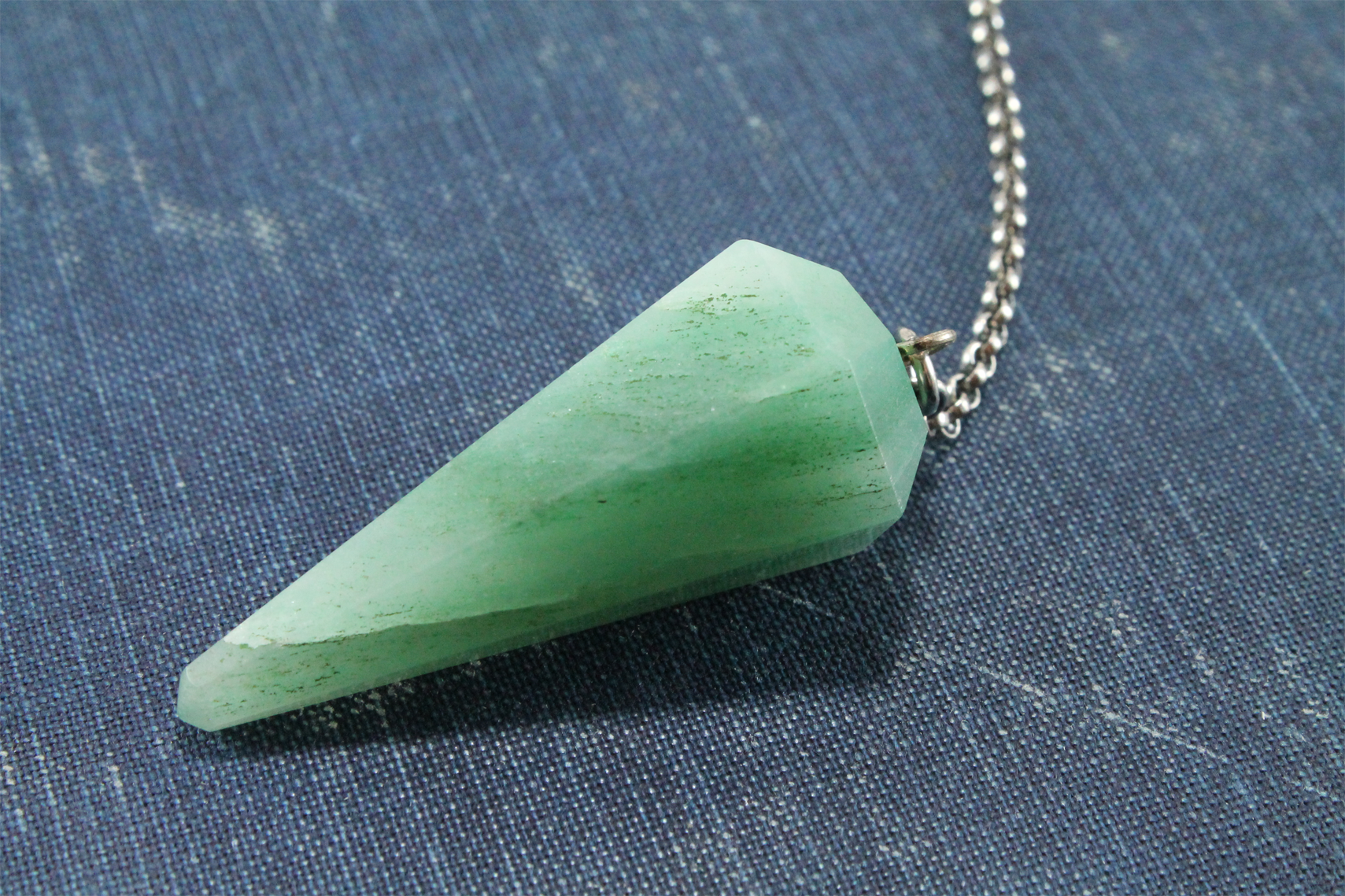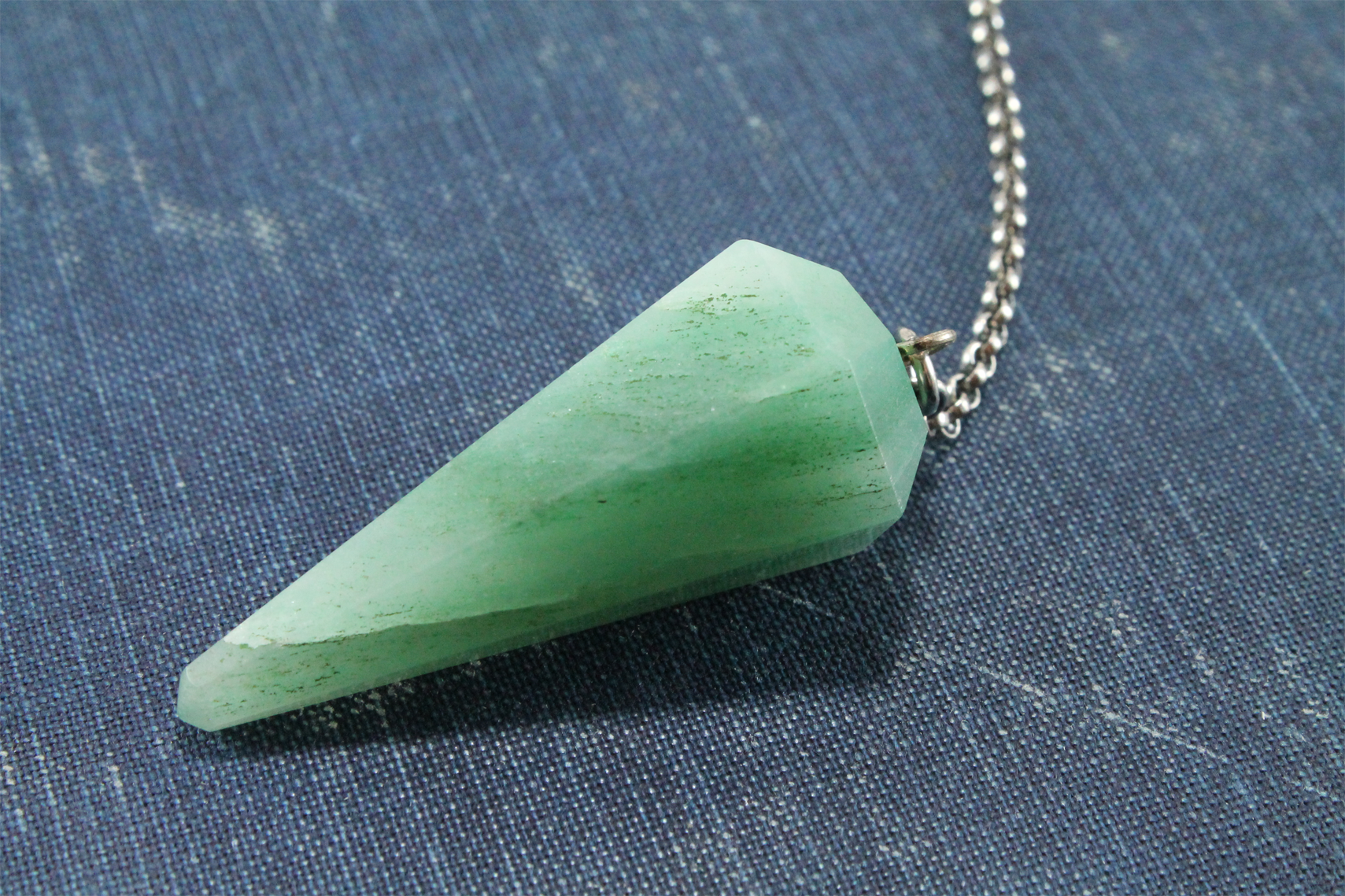 Green Aventurine Dowsing Pendulum in Sterling Silver
One-of-a-kind: ONLY ONE AVAILABLE. Ready to ship!
New to using a pendulum or just curious as to what dowsing is? Nigel and Maggie Percy of discoveringdowsing.com have excellent information to get you started and more.
This is a 6-sided Green Aventurine dowsing pendulum that has been cleansed, charged and is ready for you to program for energy work, chakra balancing or personal use!
The Green Aventurine is a cute, petite 1.5" long and 5/8" at its widest. The Celtic knot charm grip is Silver-plated lead-free pewter and made in the USA by TierraCast.
The high quality, durable Sterling Silver rolo chain has been lovingly antiqued and hand polished.
From end to end, this treasured divining tool measures 7.75".
All of my pendulums come in a small muslin drawstring bag for storage or carrying in your pocket!
GEMSTONE ATTRIBUTES:
Green Aventurine, like many green stones, is a stone of vitality and healing. It is a tonic that uplifts your life force--physically and vibrationally. It is particularly excellent for those recovering from illness or surgery. Like new life in the spring time, Green Aventurine generates renewal in our cells, emotional patterns and in our spiritual lives. It assists those prone to depression by helping them find hope, joy and positivity in daily life. Green Aventurine can also help manifest prosperity, provide perseverance through difficult situations, and assist in clearing out old, unhelpful patterns to make room for new growth.
METAL ATTRIBUTES:
Silver enhances patience and perseverance to those who wear it. Silver has long been associated with lunar cycles and feminine powers of the moon. It's the preferred metal to use with gemstones because it magnifies their attributes as well.
Resources:
The Crystal Bible by Judy Hall
The Encyclopedia of Crystals by Judy Hall
The Book of Stones by Robert Simmons & Naisha Ashian
The information presented to you on peridotdaisy.com is not intended to replace professional medical advice. Gemstones and metals are outstanding additions to your health care regimen and daily life, and can energetically provide balance, protection and encouragement, all which promote healing and happiness at a deep level. We encourage you to include many modes of care for your health--including traditional medicine, alternative medicine and energy medicine--and advise you to always seek professional guidance.