Sterling Silver & Rose Quartz Earrings (one-of-a-kind)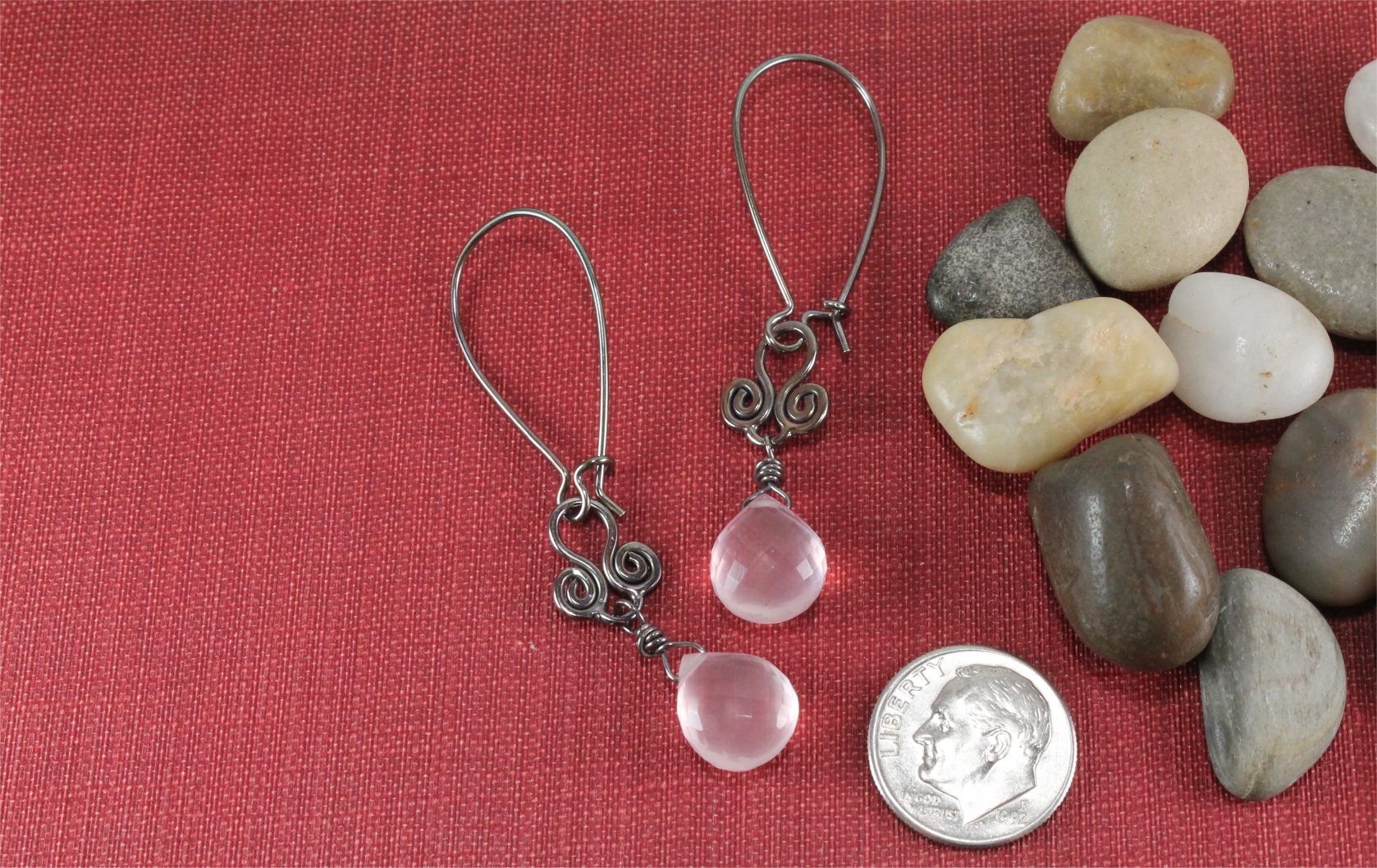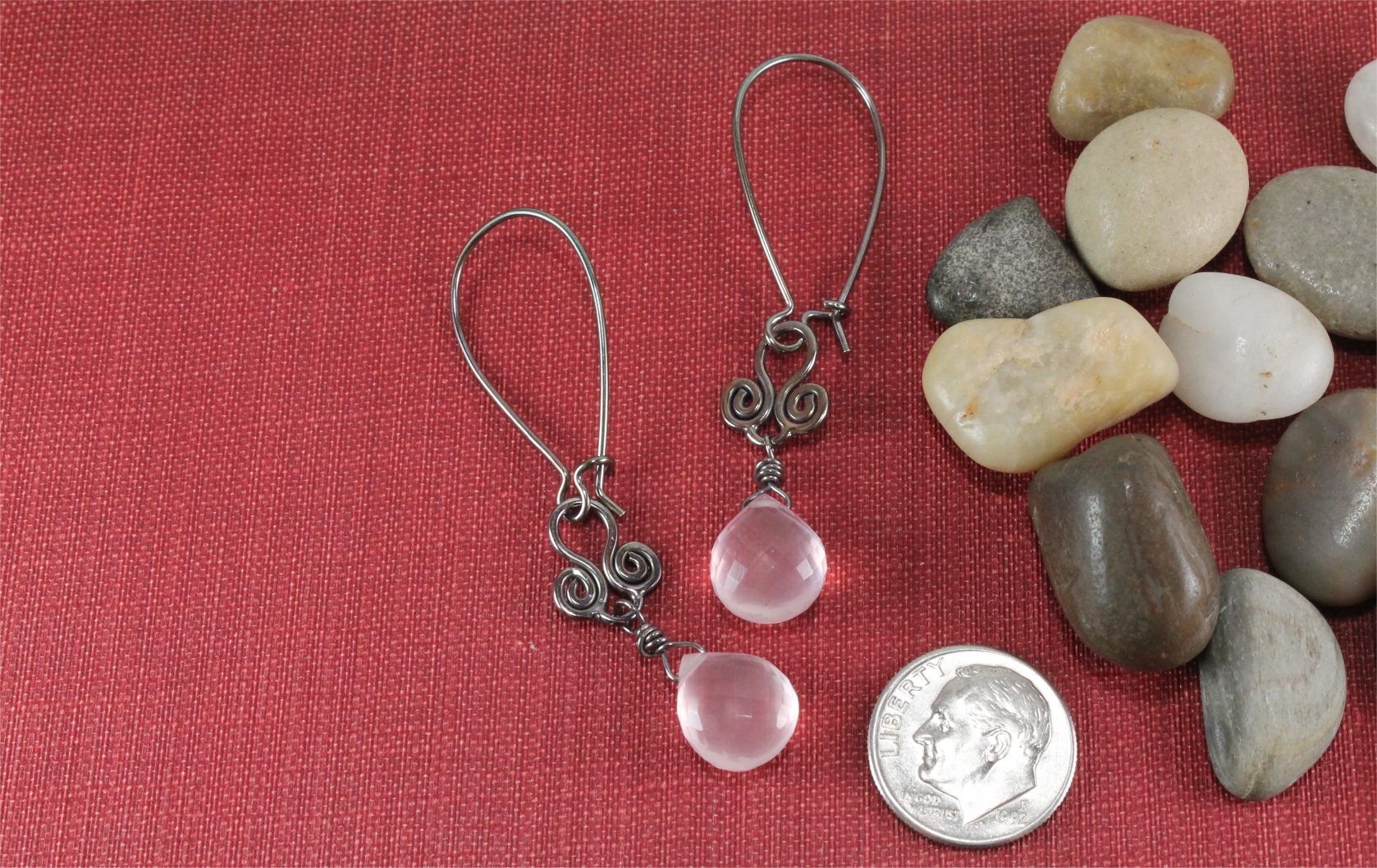 sold out
Sterling Silver & Rose Quartz Earrings (one-of-a-kind)
This item is made and is ready to ship!
You'll not find another pair of these beauties! All wire is solid Sterling Silver that has been antiqued in a special way that shows hints of the blue spectrum in certain lighting. The general color of the wire is a gunmetal gray and very shiny.
The AAA micro-faceted Rose Quartz briolettes are the perfect baby-soft pink and absolutely stunning. They are 3/8" wide and 1/4" thick--a very generous size stone that is very high quality. They dangle from swirly links that were handmade by me from scratch.

For style and extra security, I crafted the long kidney earwires that hook into themselves. You'll love the way they feel and appreciate not worrying about the earring sliding out by accident!

These beautiful, 100% original earrings measure 2-3/8" long from the top of the earwire. They are lightweight and so comfortable!
GEMSTONE ATTRIBUTES:
Rose Quartz is a well-known and loved gemstone for the heart. It is gentle, subtle, loving and a balm to emotional wounds. It vibrates with pure Divine love and imparts a reawakening of that love to whomever uses it for that intent. Rose Quartz draws loving relationships toward you and helps repair trust in existing ones. Its soothing energies opens your heart chakra, allowing its loving vibrations to positively affect you on a cellular level. Don't let Rose Quartz's baby pink color fool you--it is one of the most important stones of our time. It represents the rebirth of faith in a benevolent universe. It is the perfect stone to gift to others--even strangers--spreading compassion, gentleness and love throughout our world.
METAL ATTRIBUTES:
Silver enhances patience and perseverance tothose who wear it. Silver has long been associated with lunar cycles and feminine powers of the moon. It's the preferred metal to use with gemstones because it magnifies their attributes as well.
Resources:
The Crystal Bible by Judy Hall
The Encyclopedia of Crystals by Judy Hall
The Book of Stones by Robert Simmons & Naisha Ashian
The information presented to you on peridotdaisy.com is not intended to replace professional medical advice. Gemstones and metals are outstanding additions to your health care regimen and daily life, and can energetically provide balance, protection and encouragement, all which promote healing and happiness at a deep level. We encourage you to include many modes of care for your health--including traditional medicine, alternative medicine and energy medicine--and advise you to always seek professional guidance.