Saturn Earrings in 14/20 Gold-filled and Amazonite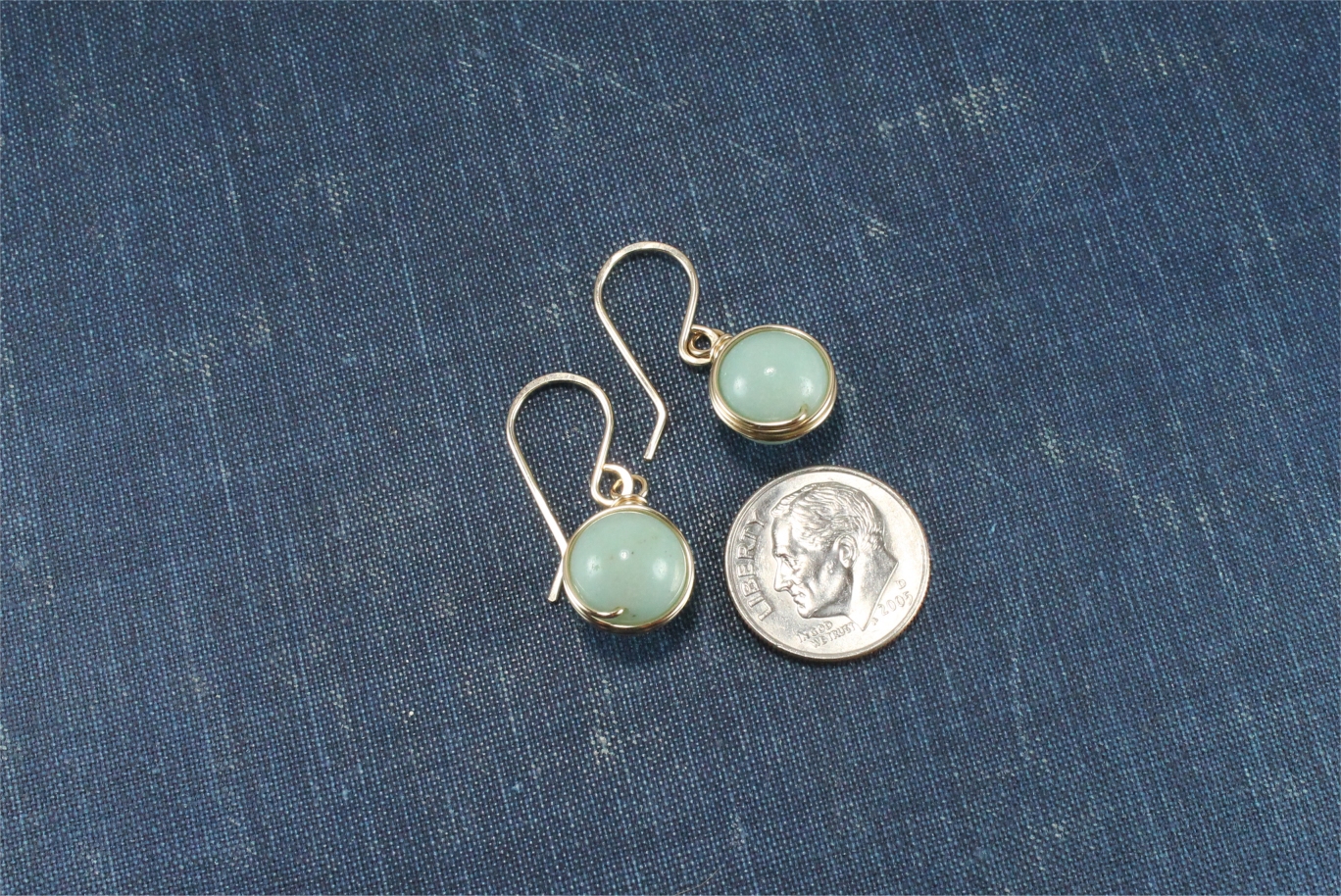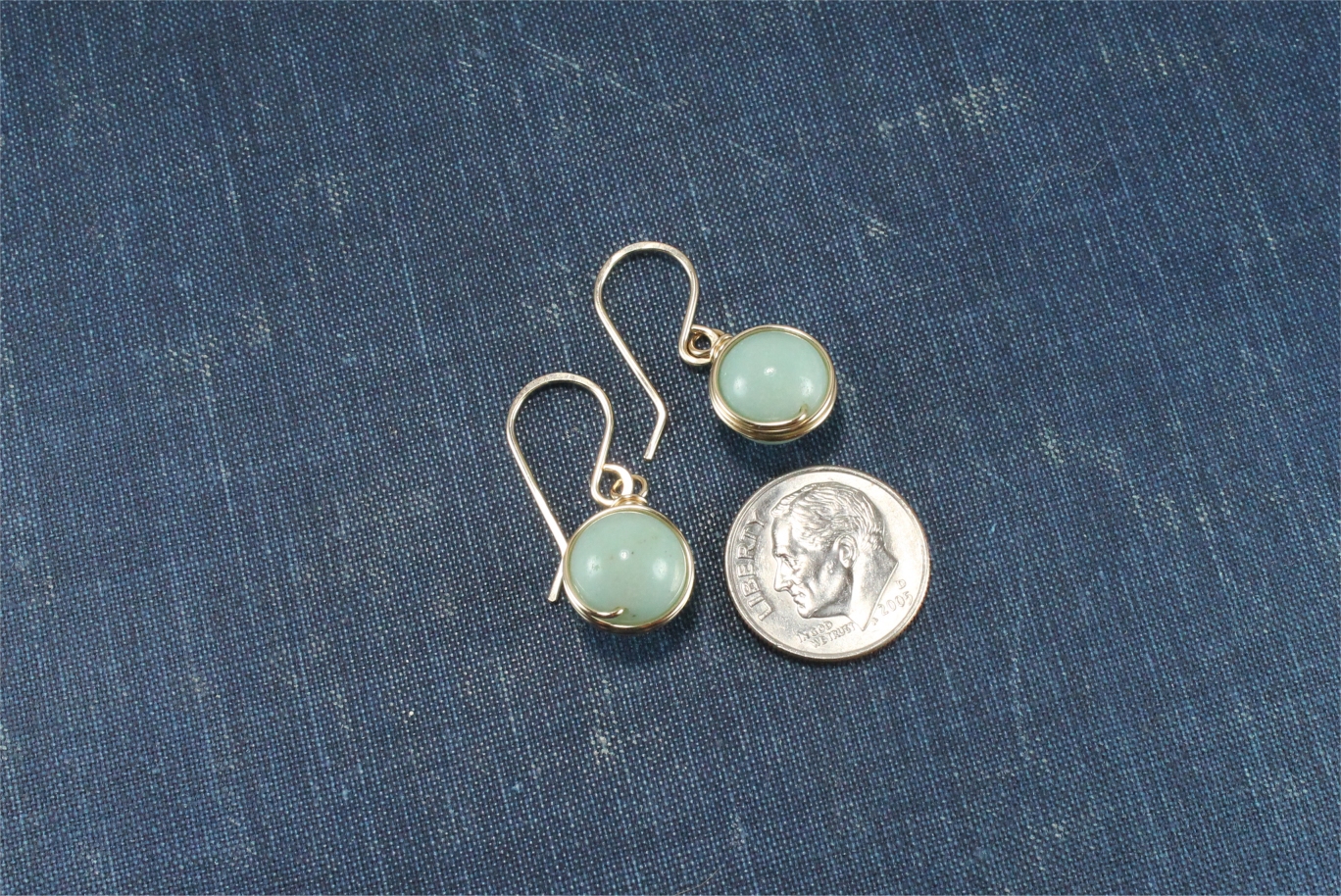 Saturn Earrings in 14/20 Gold-filled and Amazonite
This item is made and is ready to ship!
This design is considered LIMITED EDITION because I have very few of these specific Amazonite stones that are the solid sea foam green. It is typically what is sought after! However, if you love to change things up, I have many beautifully variegated Amazonite stones from the same strands (see photo #5). Send me a note or make a remark when you place your order if you'd like multi-colored Amazonites :)
These eye-catching Amazonite stones are a generous 3/8" wide and wrapped up in rings of dazzling 14/20 Gold-filled wire.
14/20 Gold-filled wire is created with a core of Brass and covered in a very thick layer of pure 14-karat Gold (1/20th of the weight). (For all the nerdy details, see here!) Gold-filled wire gives you the Gold you love, with more durability than plated, and with a price you love even more.
GEMSTONE ATTRIBUTES:
Green Jade is a powerful heart heal
METAL ATTRIBUTES:
As Silver represents the energies of the feminine Moon, Gold embodies the masculine energies of the Sun. Its assertive vibrations, when combined with gemstones, create a synergy that assists in revitalization. Gold is very conductive and amplifies gemstone healing properties. Perhaps the renaissance alchemist Paracelcus said it best, "Gold receives its influence from the Sun, which is, as it were, the Heart of the world, and by communicating these influences to the human heart, it serves to fortify and cleanse it from all impurities."
Resources:
The Crystal Bible by Judy Hall
The Encyclopedia of Crystals by Judy Hall
The Book of Stones by Robert Simmons & Naisha Ashian
The information presented to you on peridotdaisy.com is not intended to replace professional medical advice. Gemstones and metals are outstanding additions to your health care regimen and daily life, and can energetically provide balance, protection and encouragement, all which promote healing and happiness at a deep level. We encourage you to include many modes of care for your health--including traditional medicine, alternative medicine and energy medicine--and advise you to always seek professional guidance.